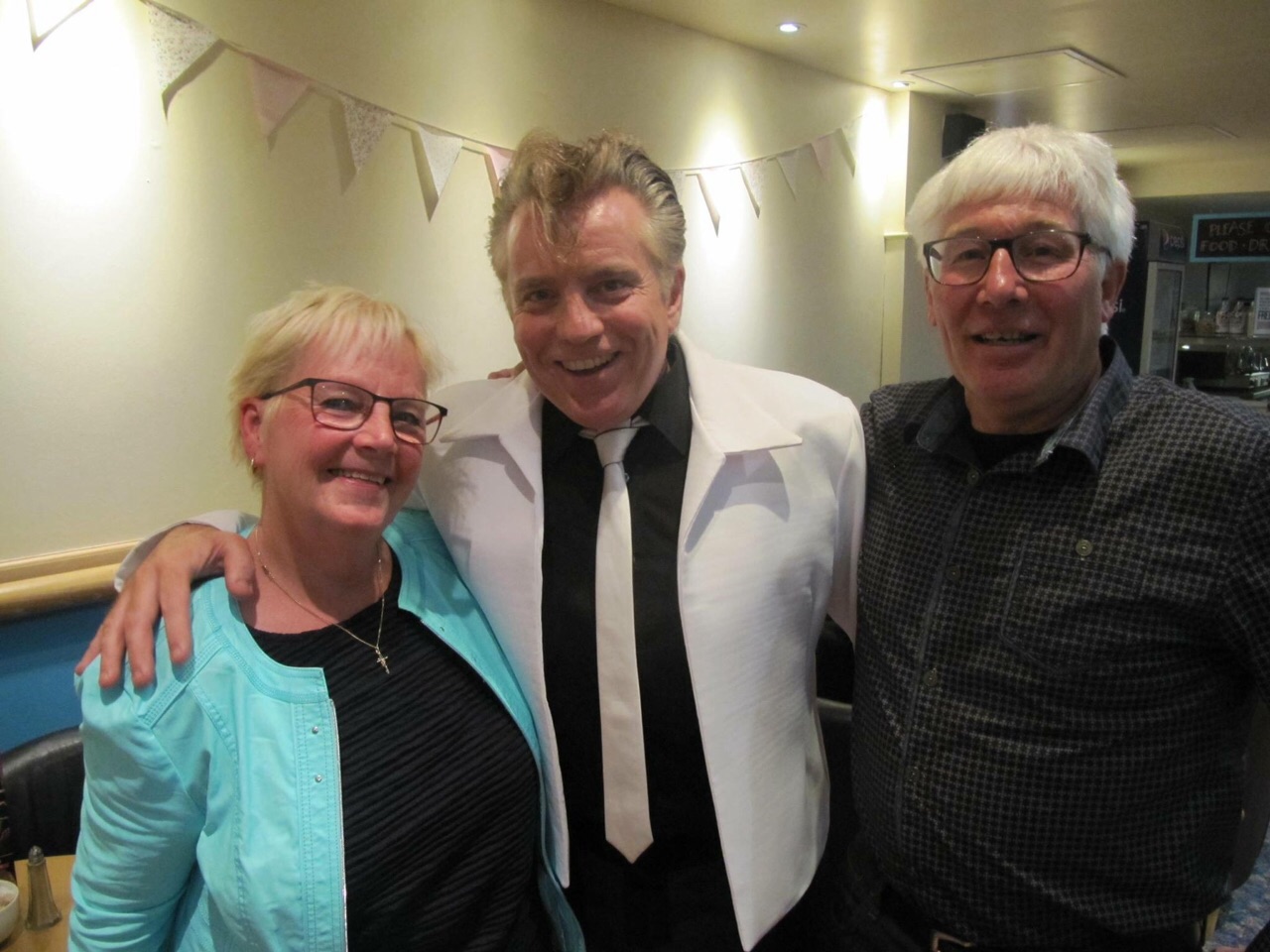 The prize for travelling the furthest, most frequently to see the show must go to Jac and Gonnie Beurskens. They have travelled from Holland on innumerable occasions to many different venues throughout Britain.
Thank you for spreading the word to Europe and helping us to keep alive the memory of Billy Fury.
Virtually from the show's beginning Shirley Bolton has been a true fan and soon took on the role of Fan Club Secretary. Shirley has seen the show a staggering 60+ times.
It's great to see Tracy and Keith Chatfield whenever we appear in a theatre down south.
When Sarah was 18 years old her Grandfather took her to see The Billy Fury Story. Six years later her Grandad has sadly passed away but he handed down the appreciation of Billy Fury to Sarah who is now a fan herself. It is always a pleasure to meet up with Sarah when we are in the Sunderland area.